Welcome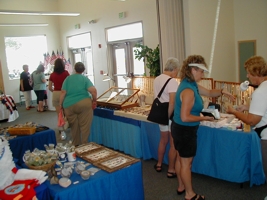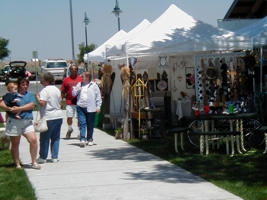 All year long we will be making updates to Arts & Craft Fairs in the Reno/Sparks/Carson City/plus surrounding areas as soon as the promoter sends us their information. Please check our display at some of the local fairs, stop by and say hello.
When you visit the "Craft Fairs" page you will find a comprehensive listing of local craft fairs. We hope you will mark your calendar with the dates and shopping hours. At these events you get to meet some of the fine local artist and crafters from our area. Many of the events listed will have a link to the promoter's vendor application page or an application will be in Adobe PFD so that you can read and print it for those that may wish to be a vendor. Should you know of a "Craft Fair" that has not been listed, please email information to so we can verify and list the event for our visitors and vendors.
We also have a contact list of "Local Promoters" page that may have other events of interest.
In the menu on the left, you can go to "Supporters" page, which is a list of local business that help crafters and artists with supplies, and will feature upcoming events. We also have a list of "Active Crafters and Artists" that have been at recent events.
We have set up a "Link to Crafters" page that will allow you to look at products that are for sale thru the web by some of our local people.
We are welcoming new members all the time. If you are new to the Reno area and wish to become active as an exhibitor, or have just found us, please send your information by going to the "Get Me Listed" page on this site. It's a free service of Reno Crafters!
You can always "Contact Us" with your questions or comments and suggestion.
Thank you for your visit today, and come back again soon. We hope to see you at many local fairs.